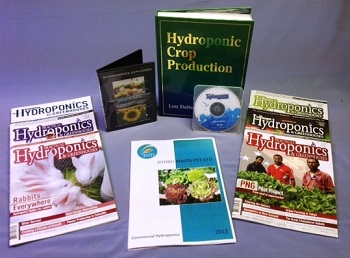 HYDRO MASTA has provided many successful businesses with information, equipment, technical support, system design, nutrient/water analysis, site visits and evaluations as well as all the necessary consumables such as crop specific nutrients. We are backed up commercially by a company that has over 20 years experience in the industry, including hands-on experience managing commercial strawberry and lettuce farms that have positioned themselves at the forefront of commercial hydroponic installations in Australia.

But before you run out and hock everything to fund a new hydroponics venture, you need to consider a few things. You must thoroughly research the business you are getting into, for example, how much will it cost to set up? What do I grow? Will I be able to sell it for a good price? Will I have enough demand? These and many more considerations need to be answered before you spend large amounts of your hard earned dollars.

The HYDRO MASTA Commercial package contains the following:

The definitive and comprehensive industry book: Hydroponic Crop Production
Relevant copies to the crops being grown of the industry magazine: Practical Hydroponics and Greenhouses
Hydroponics Explained DVD
PNG and Port Stevens Installation DVD
The Millennium Edition of Practical Hydroponics and Greenhouses


Also included in the package is our HYDRO MASTA Commercial Proposal which will give the potential grower a detailed insight into costs involved.


BOOKS & MAGAZINES
CODE:
21000
ITEM:
COMMERCIAL HYDROPONIC PACKAGE