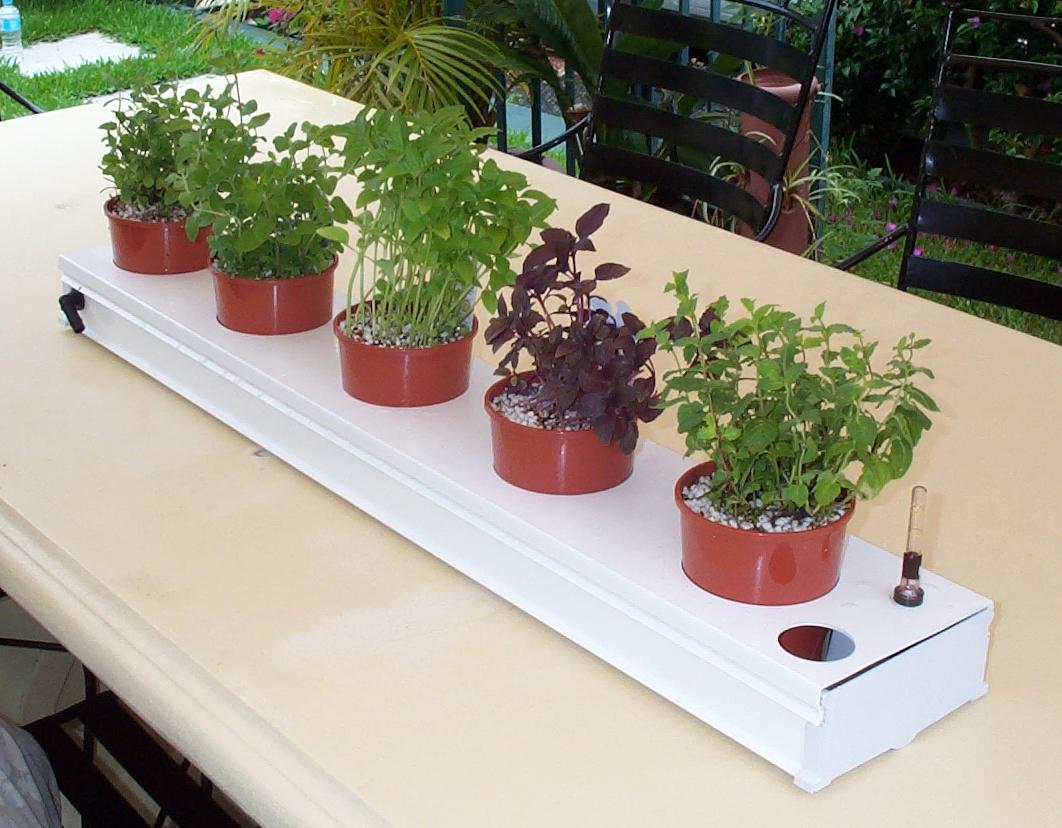 Note that you get freight savings by ordering items together!
Freight and Handling Calculator (NOTE: Minimum Charge AU$10.00)
All interstate parcels are registered for tracking and security (AU$2.00)
This item has a packaged weight of 4.50 Kg. The total weight will be shown when you finalise your order. You will be given freight options and costs during this process. Note that you get freight savings by ordering items together!
If you are unsure of anything, please read our
Freight Policy
Shipping: Via Aust. Post or Courier
Dont forget to visit our
Library
for useful information about all aspects of hydroponics.
Email an inquiry about this product, using this number: [ 11003 ]
HYDROPONIC HERB FARM
An ideal introduction to hydroponic gardening, suitable for balconies or kitchen window sills as it takes up very little space.
Grow your favorite salad greens, herbs, strawberries or even flowers year round.
Made of ultra violet treated P.V.C the herb farm is a complete hydroponic growing kit and includes the gully base, lift top lid, water level indicator, Ezi-grow plant food (nutrient), hydro pots, perlite hydroponic media, filtration media and instructions.
The hydroponic salad system is perfect for the home grower who wants fresh edible chemical free produce at their finger tips.
"Just add water"
Weight 6kg. Dimensions 100cm Long x 17cm wide x 12cm height.
5 plant capacity.
STATIC CAPILLARY SYSTEMS
CODE:
11003
ITEM:
5 POT HYDROPONIC HERB GARDEN 1m
PRICE:
$95.00 (including GST)