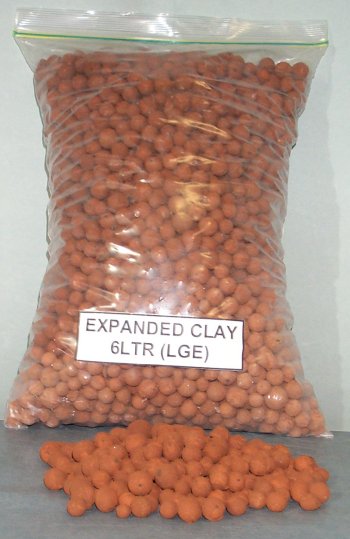 EXPANDED CLAY LARGE GRADE
6 LTR BAG
Expanded Clay are kiln-fired clay pebbles. Their neutral pH and excellent capillary action qualities make them a great hydroponic medium. Preferred by horticulturalists for hydroculture, this product offers many advantages when compared to soil. The medium is clean, odor-free, reusable, and provides excellent aeration. Expanded Clay prevents rotting, excess acidity, and soil pests.
Great for aeroponic, NFT, Waterfarm, and PowerGrower systems.
DRIP & DRAINAGE MEDIA
CODE:
10520
ITEM:
EXPANDED CLAY LARGE GRADE - 10 Litre